How To Write a Eulogy:
Guidelines & Examples for Paying Tribute to Your Loved One

by Marty Tousley, CNS-BC, FT

,

DCC
Bereavement Counselor



See if there is a Coupon Offer currently:
If you are mourning the loss of a loved one, please accept our heartfelt condolences during this sad and difficult time.
If the honor of writing a eulogy or tribute has fallen upon you, this 46 page e-book provides practical suggestions to help you begin the process of writing a meaningful eulogy or tribute to your loved one. In addition to guidelines for writing a eulogy, you will also be provided with many examples of eulogies and heartfelt tributes penned by others who have journeyed this path before you.
Examples of eulogies & tributes:

Eulogy for Mother
Eulogy for Father
Eulogy for A Sister
Poem to Honor Mum
Eulogy for A Friend
Tribute to Grandmother
Tribute to A Child
Tribute to Baby
Tribute to Sister
Eulogy in Letter Form
A Mother's Message about Lost Dreams
A Message from the Other Side

| | |
| --- | --- |
| | Holistic Expressions |

---

Ezine includes grief-healing support, holistic articles, meditations and special offers.

(Privacy policy -- we do not share this information with others).
In this ebook of eulogy speeches, eulogy examples, and guidelines, you will quickly be on your way towards organizing your thoughts, and writing and delivering a heartfelt eulogy that will inspire and touch those who hear it.
"Marty's work is concise and informed as well as warm and wise. I can wholeheartedly recommend it." ~ Patricia Scott, M.S., Bereavement Counselor
| | |
| --- | --- |
| | Did You Know? |

---

An eBook (or e-book) is the digital equivalent of a printed book. An eBook is read with a computer or other electronic device. Our eBooks use the popular PDF format, and can be read using free PDF readers, including Adobe's

Acrobat

.
Unlike a lot of other online grief-healing material, this ebook is authored by Marty Tousley – a certified bereavement counselor. Marty brings unmatched compassion, wisdom, sensitivity and warmth to her grief-healing material.
"Marty, I love the way you write. You have such a concise way of articulating your thoughts. And you have a way of articulating them that seems so wise and to the point. And that sees the important stuff and sifts the rest away. You seem to see things so clearly. I envy that! I just wanted you to know. I always appreciate your insight . . . You have such a wealth of experience, and when you speak it's from that storehouse, and I feel like I'm gaining so much when you share your thoughts. Thank you for being so honestly, thoroughly, unpretentiously you." ~ Cory O.
With this e-book purchase, you and your loved ones will also be given access to the Grief Healing Discussion Forum moderated by Marty and a vast array of other helpful grief-healing resources. Marty welcomes reader questions and comments.
"Marty, My Dad died 8 months ago. Thank you for responding to my letter. I have read your reply many times. I have so much gratitude for your insight and thoughtfulness in responding. I almost feel like I have won some sort of contest and finding you on the internet is the prize. I am sure that sounds very strange to you but I don't even know how else to say it..." ~ Tracy Dresser
"I've faced a lot of loss (welcome to life) and am doing it again. Your hints and information reminded me what I most needed to know, today. Thank you for your effort to bless those of us who grieve, wherever we are." ~ Most gratefully, Eve T.
In addition to this ebook,
How to Write a Eulogy: Guidelines & Examples for Paying Tribute to Your Loved One
, you will also receive these helpful and supportive bonus gifts – free – along with your purchase today!
Bonus Gift 1
---
Life Lines: How to Write an Obituary
by Marty Tousley, CNS-BC, FT
Bereavement Counselor
An obituary serves to notify others of the death of a loved one. This 24 page ebook provides guidance on how to create an obituary. Topics include:
Obituary Basics

What Information Should Be Included?

Helpful Hints for Writing an Obituary

Example of a Death Notice

Example of an Obituary

Access to Obituary Templates

Outline for Writing a Death Notice

Outline for Writing an Obituary
(Downloadable eBook)


Bonus Gift 2
---
Heartfelt Condolence Letters
~ With Condolence Message Samples
by Marty Tousley, CNS-BC, FT
Bereavement Counselor
With the fast-paced, busy lifestyles many of us lead these days, electronic communication alternatives such as cell-phones, instant messaging and e-mail have made letter-writing seem like such a daunting task, if not a forgotten art altogether.

Yet in times of sorrow, few things are more appreciated than a handwritten note, which can be held and saved by the recipient, and read over and over again. For most of us, writing a letter of sympathy is not a simple matter, and it can be especially challenging when a death happens under very difficult circumstances.

This 42 page ebook guides you on how to write a condolence letter, what to write in funeral cards, and provides words of comfort and support you can use in your condolence letter. In addition, a variety of sample letters of sympathy are provided.

(Downloadable eBook)
Bonus Gift 3
---
Helping Another in Grief
by Marty Tousley, CNS-BC, FT
Bereavement Counselor
If you're like many other good-hearted, well-meaning people, you may find it difficult to be there for someone who is anticipating or coping with the death of a loved one. When you aren't sure what to say or do to support another person, it's natural to feel awkward and uncomfortable. It's not that you don't care or don't want to be helpful—it's just that you feel completely helpless in the face of loss, and so does the person you want to help.

You cannot take the mourner's pain away but there are many wonderful and caring ways you can help and support a friend or family member move through the difficult grief process. Information provided in this 35 page ebook stems from decades of professional experience and training, as well as insights gained from personal experience with loss.

(Downloadable eBook)
Bonus Gift 4
---
Help for Writing Sympathy Thank-You Notes
by Marty Tousley, CNS-BC, FT
Bereavement Counselor
Upon the death of a loved one, it is customary to send written thank you notes as soon as possible, usually within two weeks of receiving a gift. But if ever there is a time when you're entitled to ignore the rules of etiquette, or a time when immediate thanks is neither expected nor required, it is when you are in mourning.

It is perfectly acceptable to express your gratitude for gifts of flowers, donations and other acts of kindness later, when other affairs are in order and when you may feel more up to the task. This 20 page ebook is designed to help you at that point and includes sample thank-you phrases, sample positive statements, and gratitude quotations to make this task more manageable.

(Downloadable eBook)
Bonus Gift 5
---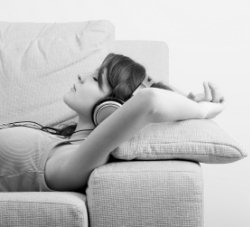 Grief Songs: Music for a Grieving Heart
by Marty Tousley, CNS-BC, FT
Bereavement Counselor
When we are struggling with grief, music can lift us up, take us out of our current mood, and transport us to another time and place. Music helps us to remember the one who died, and it can help to bring a sense of balance, peace and harmony back into our lives, even if only for a moment. In this spirit, this list of Grief Songs has been compiled for the bereaved.

(Access to full music list, music videos, and discussion venue)
Bonus gifts are valued at $75 and contain beneficial information that everyone should have readily available.
This Month's Discount Price!
Order now and you'll receive this ebook and bonus gifts at this month's discount price of $19.99 (normally $29.99).



How To Write a Eulogy:
Guidelines & Examples for Paying Tribute to Your Loved One

by Marty Tousley, CNS-BC, FT

,

DCC
Bereavement Counselor


You can't lose with our 100%
Money Back Guarantee
Here's how to order right now!
INSTANT ACCESS
About the Author
Marty Tousley, CNS-BC,
FT
,
DCC
is a certified hospice bereavement counselor who has focused her practice on issues of loss, grief and transition for more than 40 years. As both a bereaved parent and a bereaved child herself, she joined Hospice of the Valley in Phoenix, Arizona as a bereavement counselor in 1996, and now serves as moderator for its online
Grief Healing Discussions Groups
. A frequent contributor to healthcare journals, newsletters and magazines for the lay public, she has authored a number of books, booklets and articles addressing various aspects of loss and grief. With her special interest in grief and the human-animal bond, she facilitated a pet loss support group for bereaved animal lovers in Phoenix for 15 years, and now serves as consultant to the Pet Loss Support Group at Hospice of the Valley and to the Halton-Peel Pet Loss Support Group in Ontario, Canada. Her own
Grief Healing
Web site,
www.GriefHealing.com
, offers information, comfort and support to anyone who is anticipating or mourning the loss of a loved one, whether a person or a cherished companion animal.
She authored three Self-Healing Expressions e-courses including:
The First Year of Grief: Help for the Journey
A Different Grief: Coping with Pet Loss
A Different Grief: Helping You and Your Children with Pet Loss