The First Year of Grief:
Help for the Journey

Adapted from her online grief-healing course of the same title



by Marty Tousley, CNS-BC,

FT

,

DCC

Bereavement Counselor




See if there is a Coupon Offer currently:
If you are mourning the loss of a loved one, please accept our heartfelt condolences during this sad and difficult time.
You may wonder if this awful pain you feel will ever end...
Loss creates an emotional wound, but it is an injury that can be healed. With help and understanding, the pain of loss can be transformed into a challenging new beginning, and your grief experience can become a healthy, positive and healing process.

You can choose to make the process of mourning a healing one...

Expressed grief can be worked with and released, but suppressed grief torments you in ways you cannot control. With the support of this e-book and its suggested resources, you can choose to make the process of mourning a healing one, which means moving through grief thoughtfully and deliberately.

| | |
| --- | --- |
| | Holistic Expressions |

---

Ezine includes grief-healing support, holistic articles, meditations and special offers.

(Privacy policy -- we do not share this information with others).
On this healing journey, you will learn to:

1) Access all available resources for grief recovery.
2) Find meaning in your loss.
3) Continue to live productively in the years that follow.
"My specific reason for utilizing this course was to review it for possible recommendation with elderly widows and widowers. I found it to be solid in content and appropriate for their life situations. It is user-friendly and is formatted in an effective style." ~ Timothy Nickel, Pastoral Thanatologist, Pennsylvania
Who is best served by this e-book?
Those...
Experiencing grief and despair caused by the loss of a loved one but wanting to know there is light at the end of the tunnel.
Caught off guard by grief, feeling totally unprepared for it and needing guidance in dealing with it.
Dreading and/or not knowing what to expect next, wondering whether reactions are normal, and reassurance that everything is as it should be.
Seeking guidance, support and comfort for this most difficult journey.
Seeking to understand the nature of grief and its potential impact on all aspects of one's life including: the physical, emotional, financial, social, and spiritual.
When armed with an understanding of grief and clear on what feelings and experiences to expect, one is better able to face what lies ahead.
"This course has validated much of what I've been feeling - allowing me to accept my feelings as normal and productive. Although I have more than a few supportive people in my life, none of them understand how losing my daughter has changed my life so completely. This course is helping me by addressing the issues I'm facing." ~ Ellen Forrest, Canada
"Being a relatively young widow, this course has helped me identify many of my feelings and thoughts as NORMAL, not some aberration of my mind. I was taught to suppress my feelings. When my husband died, I was determined that I would grieve, and heal. This course has helped me continue on this path." ~ Dr. Amy Blough, Virginia
"I was very unprepared for the sudden loss of my mate. My emotions, after the numbness and denial were without rhyme or reason. Fluctuating up and down. I learned about this course through word of mouth. I am very grateful for the material covered in this course. It answered just about all of my questions about the grief process, emotions, feelings, reactions and spiritual thinking. The course helped me so much that I would not hesitate to recommend it." ~ Alfred C., Ohio
Topics covered
| | |
| --- | --- |
| | Did You Know? |

---

An eBook (or e-book) is the digital equivalent of a printed book. An eBook is read with a computer or other electronic device. Our eBooks use the popular PDF format, and can be read using free PDF readers, including Adobe's

Acrobat

.
Grief e-Book authored by a Certified Bereavement Counselor
Unlike a lot of other online grief-healing material, this ebook is authored by Marty Tousley – a certified bereavement counselor. Marty brings unmatched compassion, wisdom, sensitivity and warmth to her grief-healing material.
"Marty's work is concise and informed as well as warm and wise. I can wholeheartedly recommend it." ~ Patricia Scott, M.S., Bereavement Counselor
"Marty, I love the way you write. You have such a concise way of articulating your thoughts. And you have a way of articulating them that seems so wise and to the point. And that sees the important stuff and sifts the rest away. You seem to see things so clearly. I envy that! I just wanted you to know. I always appreciate your insight . . . You have such a wealth of experience, and when you speak it's from that storehouse, and I feel like I'm gaining so much when you share your thoughts. Thank you for being so honestly, thoroughly, unpretentiously you.;" ~ Cory O.
With this e-book purchase, you and your loved ones will also be given access to the Grief Healing Discussion Forum moderated by Marty and a vast array of other helpful grief-healing resources. Marty welcomes reader questions and comments.
"Marty, My Dad died 8 months ago. Thank you for responding to my letter. I have read your reply many times. I have so much gratitude for your insight and thoughtfulness in responding. I almost feel like I have won some sort of contest and finding you on the internet is the prize. I am sure that sounds very strange to you but I don't even know how else to say it..." ~ Tracy Dresser
"I've faced a lot of loss (welcome to life) and am doing it again. Your hints and information reminded me what I most needed to know, today. Thank you for your effort to bless those of us who grieve, wherever we are." ~ Most gratefully, Eve T.
In addition to this ebook The First Year of Grief: Help for the Journey, you will also receive these helpful and supportive bonus gifts – free – along with your purchase today!
Bonus Gift 1
---
Life Lines: How to Write an Obituary
by Marty Tousley, CNS-BC, FT
Bereavement Counselor
An obituary serves to notify others of the death of a loved one. This 24 page ebook, with sample obituary formats, provides guidance on how to create an obituary. Topics include:
Obituary Basics
What Information Should Be Included?
Helpful Hints for Writing an Obituary
Example of a Death Notice
Example of an Obituary
Access to Obituary Templates
Outline for Writing a Death Notice
Outline for Writing an Obituary
(Downloadable eBook)
Bonus Gift 2
---
How to Write a Eulogy: Guidelines & Examples for Paying Tribute to Your Loved One
by Marty Tousley, CNS-BC, FT
Bereavement Counselor
If the honor of writing a eulogy or tribute has fallen upon you, this 46 page e-book provides practical suggestions to help you begin the process of writing a meaningful eulogy or tribute to your loved one. In addition to guidelines for writing a eulogy, you will also be provided with many examples of eulogies and heartfelt tributes penned by others who have journeyed this path before you. You can use these examples as a format for writing a eulogy. You will quickly be on your way towards organizing your thoughts, and writing and delivering a heartfelt eulogy that will inspire and touch those who hear it.

(Downloadable eBook)
Bonus Gift 3
---
Explaining the Funeral / Memorial Service to Your Children
by Marty Tousley, CNS-BC, FT
Bereavement Counselor
If this is your family's first experience with death, you may be wondering how and even whether to include your children in the rituals of grief and mourning for the person who has died. You may have many questions about how best to meet your children's needs at such a sad and difficult time. This 19 page e-book is intended to help you answer some of those questions.

(Downloadable eBook)
Bonus Gift 4
---
Help for Writing Sympathy Thank-You Notes
by Marty Tousley, CNS-BC, FT
Bereavement Counselor
Upon the death of a loved one, it is customary to send written thank you notes for expressions of sympathy... It is perfectly acceptable to express your gratitude for gifts of flowers, donations and other acts of kindnesswith bereavement thank you notes later, when other affairs are in order and when you may feel more up to the task. This 20 page ebook is designed to help you write words of thank you for sympathy (or funeral thank you notes) at that point and includes sample thank-you phrases, sample positive statements, and gratitude quotations to make this task more manageable.

(Downloadable eBook)
Bonus Gift 5
---
Grief: Coping with Holidays and Other Celebration Days
by Marty Tousley, CNS-BC, FT
Bereavement Counselor
Living with loss is challenging enough, but it can be especially difficult when families gather together to celebrate special occasions such as birthdays, anniversaries, weddings, reunions, graduations, baptisms, bar mitzvahs, confirmations and traditional seasonal holidays. On such days it may seem to you as if there is no room for celebration; there is only grief. When you're in the midst of pain, and the rest of the world wants to gather, give thanks and celebrate, you need to find ways to manage your pain and get through the day or the season with a minimum of stress. This 17 page guide was created for this purpose. It contains creative and supportivesuggestions for you and your family.

(Downloadable eBook)
Bonus Gift 6
---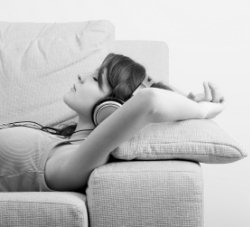 Grief Songs: Music for a Grieving Heart
by Marty Tousley, CNS-BC, FT
Bereavement Counselor
When we are struggling with grief, music can lift us up, take us out of our current mood, and transport us to another time and place. Music helps us to remember the one who died, and it can help to bring a sense of balance, peace and harmony back into our lives, even if only for a moment. In this spirit, this list of Grief Songs has been compiled for the bereaved.

(Access to full music list, music videos, and discussion venue)
These bonus gifts are valued at $90.
Special Offer!
Click here to see if there is a discount for this ebook currently
"You showed me that the things I am going through are normal. It also gave me pointers and help on things to do. I was looking for a book to help son who was grieving the lost of his papa. I found it was a great help to me and my mom. I would buy the book [again] - it was well worth it." ~
V. Moore, Missouri
V. Moore answered these questions this way:
Was ebook priced right? Yes
Did you like the bonus gifts? Yes


The First Year of Grief:
Help for the Journey

Adapted from her online grief-healing course of the same title



by Marty Tousley, CNS-BC,

FT

,

DCC

Bereavement Counselor





You can't lose with our 100%
Money Back Guarantee
Here's how to order right now!
INSTANT ACCESS
About the Author
Marty Tousley, CNS-BC,
FT
,
DCC
is a certified hospice bereavement counselor who has focused her practice on issues of loss, grief and transition for more than 40 years. As both a bereaved parent and a bereaved child herself, she joined Hospice of the Valley in Phoenix, Arizona as a bereavement counselor in 1996, and now serves as moderator for its online
Grief Healing Discussions Groups
. A frequent contributor to healthcare journals, newsletters and magazines for the lay public, she has authored a number of books, booklets and articles addressing various aspects of loss and grief. With her special interest in grief and the human-animal bond, she facilitated a pet loss support group for bereaved animal lovers in Phoenix for 15 years, and now serves as consultant to the Pet Loss Support Group at Hospice of the Valley and to the Halton-Peel Pet Loss Support Group in Ontario, Canada. Her own
Grief Healing
Web site,
www.GriefHealing.com
, offers information, comfort and support to anyone who is anticipating or mourning the loss of a loved one, whether a person or a cherished companion animal.
She authored three Self-Healing Expressions e-courses including:
The First Year of Grief: Help for the Journey
A Different Grief: Coping with Pet Loss
A Different Grief: Helping You and Your Children with Pet Loss