Conscious Earning:
A Path to Quadrupling Income in One Year


By Deanna Reynolds






See if there is a Coupon Offer currently:
Are you frustrated with your...
If you checked off one or more of the above, read on.


Are You Tapping into Abundance Wisdoms and Source Energy?
Universal source energy
(or however you label this energy) is everywhere. It exists on an energetic and physical level and is ready to support us on our individual journeys. But many of us have forgotten how to tap into
source energy
to support our basic and deepest desires. And we can suffer as a result of this disconnect. Powerful aspects of the universal notion,
"ask and you shall receive"
have been forgotten or long neglected by many of us.
Embracing Abundance and Prosperity
In order to successfully tap into the Universal source energy to access greater income, abundance and prosperity – or anything you desire – into a physical reality, your beliefs must match your desires. And your desires must be backed by positive emotions and thoughts.
Change is Possible!
Changing the beliefs and emotions that no longer serve you is indeed possible! This is the journey you are invited to embark on today and actively embrace in this healing eBook.
"Deanna has taken the concepts I have read about in other books and given me a deeper understanding of how to apply them to my business, but more importantly to my life. Her style of writing is easy to understand and the exercises she suggested are an excellent way to reveal the thoughts that blocked me from achieving what I want." ~ Sheila, Florida
Topics include...

Breaking Down Negative Beliefs
Embracing New Beliefs
Guidelines for Prosperity Affirmations
The Power of Gratitude
The Timing of Desires Realized
Number Eight Technique
Placement of Your Money Jar
Bank Statement Exercise
And more!

| | |
| --- | --- |
| | Holistic Expressions |

---

Ezine includes holistic articles, meditations and special offers.

(Privacy policy -- we do not share this information with others).
"Through sharing her own compelling and personal story with us in her book, I grasped the principles and concepts being conveyed by Deanna Reynolds. This along with the exercises presented, helped me apply and embrace these principles to increase my own income – and improve my own story." ~ Anonymous
Deanna Reynolds thoughtfully guides the reader in identifying, evaluating, and changing long held beliefs about money, including earning potential and prosperity. (An added benefit is that these principles can be applied to other aspects of your life!) You can create a new reality for yourself starting today!
Bonus Gift 1
---
Prosperity Prayer



Prosperity Meditations
By Deanna Reynolds
Get ready to enjoy this beautiful and inspiring prosperity prayer, prosperity meditation set to uplifting music!
(Flash show)


Bonus Gift 2
---
Changing Core Beliefs: Changing Your Beliefs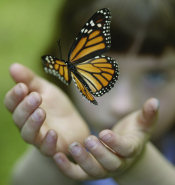 by Laurie E. Smith
How we perceive the world around us and the core beliefs we have about the world are choices. Changing core beliefs begins with the simple decision to choose another way. This web tool is designed to help you to begin shifting what you believe.

(Printable interactive worksheet)
Bonus Gift 3
---
Rewriting the Script: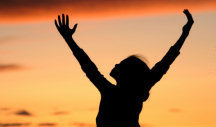 Clearing Negative Core Beliefs

by Melanie Votaw
How often do you feel positive about yourself, your life and the world? An important step in discovering your life purpose is clearing negative core beliefs. Do you spend a lot of time feeling dissatisfied and defeated? By actively doing the exercises in this booklet, you will embark on a journey to release negative thought patterns. Melanie Votaw is the author of the eCourse, Discovering Your Life Purpose: Living the Life You Were Born to Live Life Purpose.
(Downloadable eBook)
Bonus Gift 4
---
Feng Shui ~ The Abundance Area Worksheet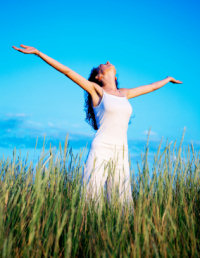 by Deborah Redfern
Explore what abundance and prosperity mean to you using this online worksheet. Discover and define the things that are most important to you and which represent your true priorities in life. Next take steps to balance the abundance area of your home and office by incorporating the elements and features recommended by Deborah Redfern, author of several Feng Shui eCourses and books.
(Interactive and printable worksheet)
"I have spent a great deal of time talking with Deanna about the exact principals that have been outlined in her book and implementing them in my life. Do you want to know what the results were? This is true. Since 2006, I have bought and sold 3 homes, making a profit of almost $280,000 in this real estate market! ...No, I am not in some magical real estate market. I live in the same one you do. I am just consistently grateful for each and every part of my life. Try it, it really works." ~ Linda Spence (2009)
| | |
| --- | --- |
| | Did You Know? |

---

An eBook (or e-book) is the digital equivalent of a printed book. An eBook is read with a computer or other electronic device. Our eBooks use the popular PDF format, and can be read using free PDF readers, including Adobe's

Acrobat

.
You're Worth It!
Invest in
yourself
today and create a path towards abundance. Consider that the small investment made today could be returned many, many times over in the coming year.
Order Now!
Then download this Healing eBook and bonus gifts immediately.
Special Launch Offer:
$9.99
About the Author
Deanna Reynolds combines the linear thinking that comes from experience as a technology professional with the creative balance of a spiritual coach and energy therapist to offer spiritual food-for-thought and growth in the form of coaching, e-Books and workshops.
Throughout her life and career, whether it's technology or spirituality, Deanna is a teacher and author at heart. She is certified in
Healing Touch
(a five year process) and is a highly sought after Spiritual Life Coach. Deanna hosts a blog dedicated to spiritual coaching at
http://deannareynolds.net
.